Description
Description
Proud to be American Lighted Wall Clock 14 x 14 Inches
Your country means the world to you. All of its values are something that you take to heart, and you would do anything to not only protect its people but also to protect its honor as well. You can show off your patriotism with the Proud to be American Lighted Wall Clock. The Proud to be American Lighted Wall Clock is a large wall clock that lights up to make it easier to read and admire. It features the words "proud to be an American, USA" on it in red, white and blue lettering. The clock's numbers are printed in blue against a white background.
The Proud to be American Lighted Wall Clock measures a total size of 14 inches in diameter, making it large enough to read from across the room. Covering the dial of the clock is a heavy-duty optical Lexan lens that is able to resist any sort of scratching or other weathering over time, including resistance to yellowing. The image it protects is coated with a UV light, which will protect it from fading and keep it bright for many years to come. On the back of the clock is ABS plastic that protects its inner workings, including the 22 watt bulb that lights up the clock. It runs using a quartz movement and a single double AA battery. The on and off cord will let you light it on or turn it off on a whim.
Clock features & specs:
Here are some features of our backlit clocks.
Best backlit clock on the market
Brightest clocks anywhere
22 watt fluorescent circuline light bulb
Beautiful printing
14 inches across
Clear Lexan outer lens
Plugs into any 110 outlet
On / Off switch in cord
Quarts movement runs from AA battery
Perfect for the collector
1 years manufacturer warranty
Made in the USA

The lighted clock's profile: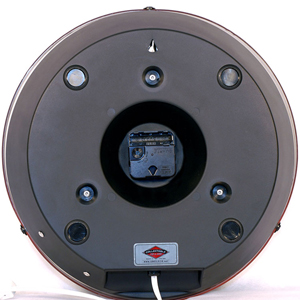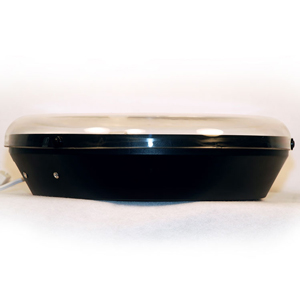 Reviews
Reviews (0)
Be the first to review this product.
Additional Info
Additional Info
SKU:

1807872
Condition:

New
Availability:

Usually ships next business day
Availability:

- Usually ships next business day.
Related Products
SKU# TO711157
SKU# WWMS1208396
SKU# 1404499